Plants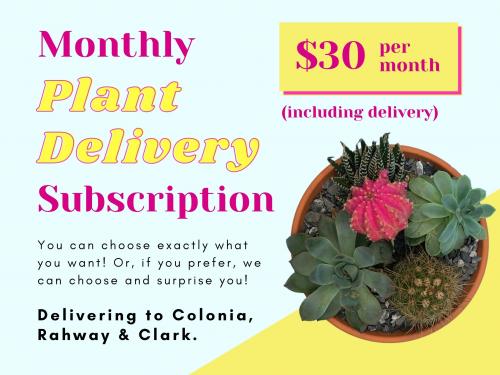 If you love filling your home with plants, our Monthly Plant Delivery subscription is perfect for you! It also makes a wonderful birthday gift for the plant lovers in your life.
We will send out a monthly email before the delivery date, so you can choose the exact plant you'd like delivered that month. Or, we can choose for you and make it a surprise.
With each delivery, you will receive one potted houseplant (either of your choice or a "wild card" selection, as mentioned above). Your new plant will come with detailed care instructions to ensure it lives a long, healthy life. Your plant will be delivered in a ceramic container.
Our monthly emails will include information on plant container options, pet-friendly plant types, sunlight requirements and size dimensions of our available plants.
This is $30 billed monthly. Delivery and service fees are included in that monthly payment. We only deliver to Colonia, Rahway and Clark, NJ. If you live outside of these towns and are interested in subscribing, please contact us by phone (732-382-5253) or email (LakeFlowersNJ@gmail.com).
Ready to sign up for our Monthly Plant Delivery subscription?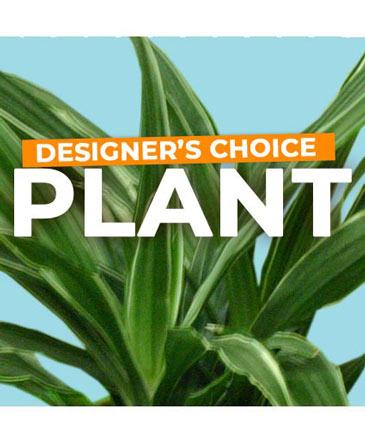 Plant Selection
Designer's Choice
Surprise all your plant-loving friends with this Designer's Choice just because! Send them a beautiful plant that's made perfectly for them by our expert florists. We know the perfect plant to prepare that your friends are sure to love. Surprise them today!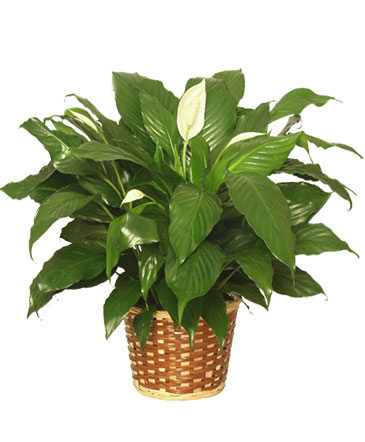 PEACE LILY PLANT
Spathiphyllum clevelandii
Standard price is for the 6" Peace Lily with a wicker basket. Deluxe price is for the 10" Peace Lily with a wicker basket. The height of the Peace Lily with the basket is about 2 feet. The Peace Lily is a popular choice in house plants, thriving in most home and office settings with very little plant care required! It is also one of the few flowering plants that blooms reliably indoors and is oftentimes seen displayed in decorative plant containers and plant stands.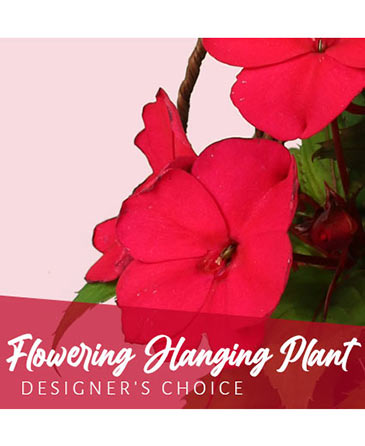 Flowering Hanging Plant
Designer's Choice
Flowers don't have to stay on the table! Our stunning Designer's Choice Flowering Hanging Plant makes the perfect addition to your patio. Everyone loves adding color to their home, so they're sure to smile when they receive this pretty plant! Send these flowers to someone who needs them today.